Mirabilandia is the symbolic park of Romagna, one of the best known, most famous and also the largest in Italy.  800 thousand square meters with attractions, live shows and lots of fun.
Mirabilandia Beach is Mirabilandia's water park, with slides and water games, a small tropical paradise not far away. It is located in Ravenna, at the Mirabilandia exit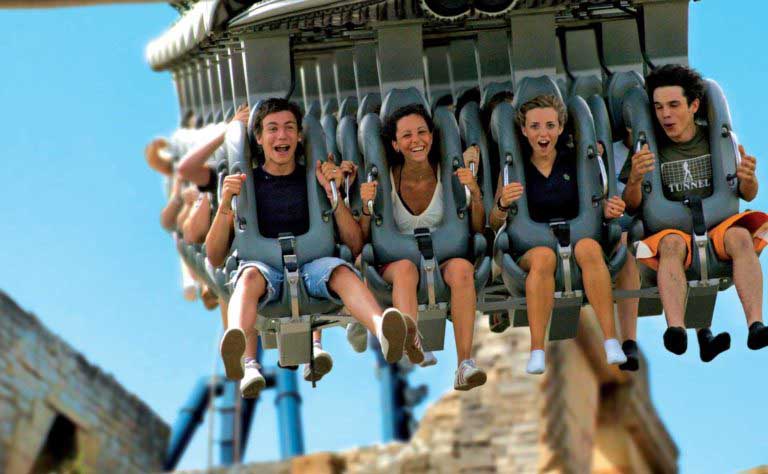 It is the favorite park for families that, here , can walk in the most beautiful squares in the world, such as San Pietro, and touch the famous dome with one hand without feeling like giants. Or climb the tower of Pisa, a faithful reproduction of the most lopsided monument in the history of Italy.
The park hosts school groups, guided tours and entertainment shows. It is located in Viserba di Rimini.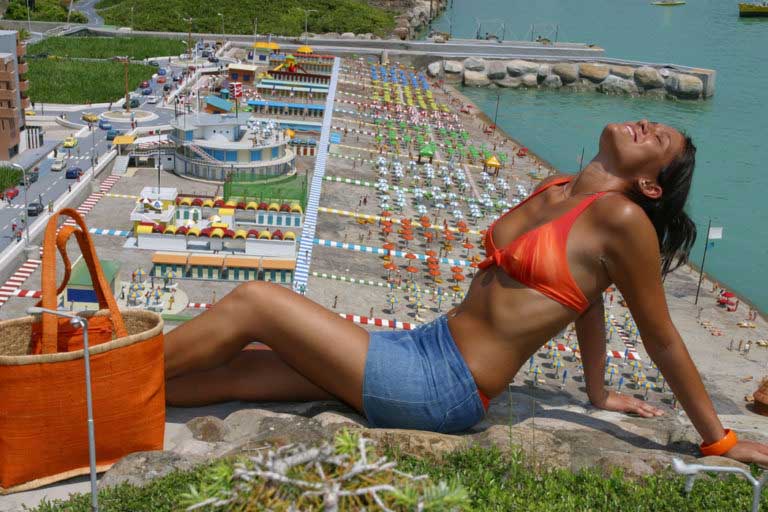 The water park houses a dolphinarium. Oltremare is the favorite park for both children and adults.
There are many attractions and animals to see. In addition to the dolphin show, there is also that of the falconers, and the baptism of the saddle to allow the little ones to ride the sweetest ponies for a day.
It is located in Riccione, immediately after the A14 exit
A day in the world of fairy tales. Among evil wolves, witches and skilled wizards. Fiabilandia is the park for those who are children at heart. Even adults will find its attractions pleasant. And playing, once in a while, with your little ones is priceless.
The park is located in Rimini.